Social Studies 7
Please see below for all assignments, projects, study guides, and due dates for Social Studies. I have also added a subtab for the online textbook to "SS". ​
CHAPTER ONE: ABORIGINAL SOCIETIES
CHAPTER TWO: THE FRENCH
CHAPTER THREE: THE BRITISH
CHAPTER FOUR: THE FUR TRADE
CHAPTER FIVE: WAR AND PEACE
CHAPTER SIX: BECOMING CANADA
CHAPTER SEVEN: CREATING A NEW COUNTRY
CHAPTER EIGHT: THE METIS
CHAPTER NINE: GROWTH IN THE WEST
CHAPTER TEN: EXPANDING CONFEDERATION
CHAPTER TWELVE: CHANGING SOCIETIES IN THE WEST
FINAL EXAM STUDY GUIDE WITH ANSWERS
Powered by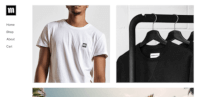 Create your own unique website with customizable templates.